You Beauty Mobile
Beauty Treatments in your home.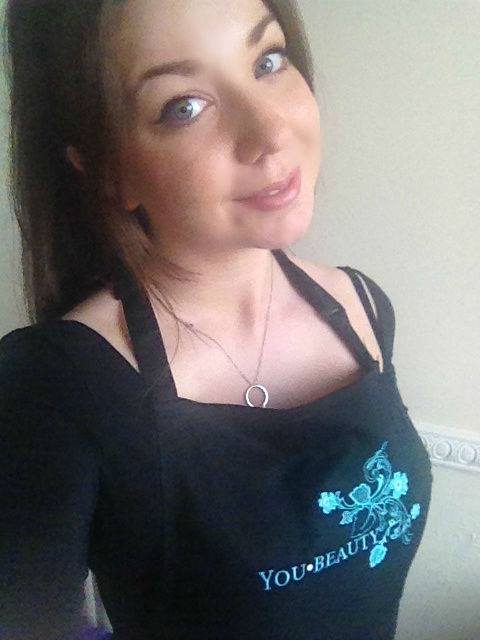 My name is Pippa and I'm a BABTAC insured NVQ3 Beauty Therapist. I've been in the Beauty Industry for 13 years, having started as an Apprentice in the Salons in the Gloucestershire area.
Whilst gaining a great wealth of experience in salons and spas over the years, I noticed that many of my clients found it hard to juggle work with family life; often working long hours; or having no local salon – meaning they have minimal time to look after themselves and make themselves feel beautiful and refreshed. I also pride myself in bringing expert treatments to those housebound for various reasons.
I set up You Beauty in 2014 with the key aim to make treatments more accessible to all – bringing the spa to you in the the comfort of your own home. Since starting the business I have become a mother to two children, and work part-time around childcare. So I truly understand how difficult it can be to find that little bit of 'me-time', of which I've been proud to offer for the last 8 years!
I'm incredibly passionate about my job, and nothing makes me happier than leaving you feeling completely relaxed and rejuvenated after a treatment. Whether it's for maintenance like waxing, treats like manicures and pedicures, or pure luxury like massage or facials.. my aim is to make you feel at your best, thoroughly pampered, and leave the stresses of the world behind!
Me and my little You Beauty van are looking forward to meeting you all!
You Beauty covers a 10 mile radius of Cheltenham free of travel charges, outside of this area travel charges apply.
I was treated to a perfect spray-tan. Very professional…an excellent therapist!

I had my nails done (shellac) and there were to an excellent and professional standard. I had them done a week ago and they still look like new. Highly recommend!

Pippa, came out to my house and provided me with amazing service. I had Shellac nails and they are by far the best I have had done. Amazing colour selection and in the comfort of your own home. Definitely booking again.

Pippa is fantastic! Thank you so much for coming to our lovely forest of dean tree house last sunday for my besties hen party pamper day! we all really enjoyed our treatments, and thank you for being so lovely and accommodating !! xx

I booked Pippa for a hen party at the weekend. She was fantastic, we all loved our different treatments and she even accommodated extra last minute requests! Brilliant service and I would definitely book her again!

Pippa, came out to my house and provided me with amazing service. I had Shellac nails and they are by far the best I have had done. Amazing colour selection and in the comfort of your own home. Definitely booking again.

Pippa organised a fantastic pamper party for me and 9 girlfriends for a hen do. We had a range of treatments and Pippa was friendly, professional and made sure we all had a wonderful time. Thanks again!

I've seen pippas van, great advertising….anyway booked a luxury pedicure, it was amazing, she is such a friendly lady, thanks pippa xxx

Best massage, manicure and pedicure. Such a lovely lady made everyone in my bridal party so happy! Thank you! Liatte

My first experience of You Beauty and it certainly won't be my last. Lovely manicure…better than my last salon experience!

Had a amazing massage on Friday evening…..highly recommend,Pippa is lovely xx

Loved my spray tan!! So natural and would recommend to anybody! Cannot wait to try some of your other treatments and will def be back for lots more tans! Also very professional & friendly..thank you xxx